Nonprofit Capacity Building Initiative (NCBI)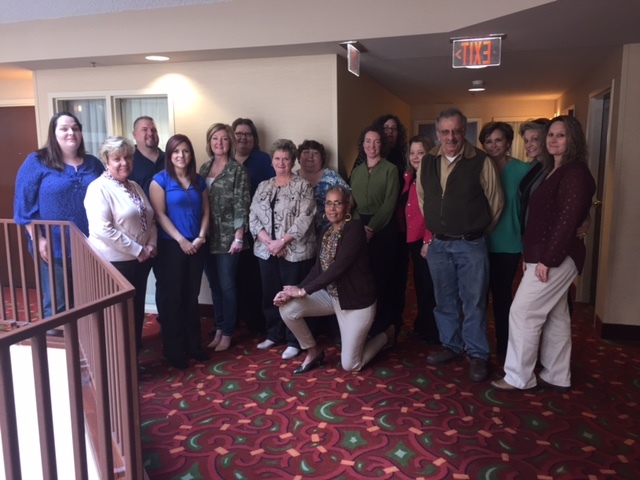 In 2015, CWWV developed the Nonprofit Capacity Building Initiative (NCBI) so that member organizations can obtain the skills and expertise to successfully develop housing opportunities and support community development efforts throughout West Virginia. The goal of the NCBI is to build the capacity of all housing and community development organizations for full utilization of all state and federal funds available to West Virginia. 
Nonprofit Capacity Building Initiative Participants
The NCBI offers a variety of capacity-building resources to the selected nonprofit organizations and other housing-related agencies.
NCBI has created a catalog of financial resources to help nonprofit housing developers identify funding sources that are available to help them meet their missions; 
NCBI assists these organizations in identifying consultants that can help them increase their capacity. Through this process, NCBI will begin cataloging a pool of local consultants able to assist nonprofits with their future goals and missions; 
Through the NCBI program, CWWV is working with their attorneys to develop and standardize contracts and forms to reduce disputes and confusion over such contracts and forms; 
In efforts to increase innovations across the state, NCBI is disseminating evidence-based best practices to housing-related organizations, especially in their high area need of seniors, homeless, and low-income families; 
Participants of the NCBI program will receive specialized project development and technical assistance individualized to meet the unique needs of the organization, site-visit feedback, peer-to-peer learning sessions to share best practices and research, and a small grant for predevelopment and program development costs to accelerate project implementation. 
Participating Organizations and Initiatives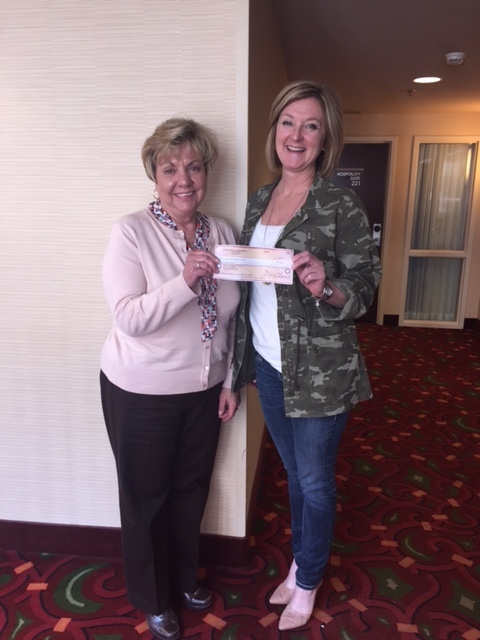 ​Mon County Habitat for Humanity, Inc. 

Mon County Habitat for Humanity works through volunteer labor and monetary and material donations to eliminate poverty housing and homelessness from the world, and to make decent shelter a matter of conscience and action. With the support from their community, Mon County Habitat for Humanity requested capacity building assistance to establish a fundraising and resource development plan that will help the organization grow financially and become self-sustainable. The organization is in the process of purchasing a fundraising software with the grant provided through the NCIB.   

Coalfield Development Corporation
Coalfield Development Corporation along with a collaborative group called New Day in Fort Gay requested consulting services to convert the blighted old high school building of Fort Gay into community space along with new construction, at the rear of the property, of 22 accessible apartments for individuals 55 and over. In the wake of the coal industry's rapid decline, Fort Gay, WV, has experienced harsh socio-economic distress. This project will develop affordable housing, but instead of treating affordable housing like an isolated island, it uses housing as the core of a major revitalization project which will have dramatically positive impacts on the well-being of the community and on the quality of life for the community residents.
Mary Skeens (Executive Director of CWWV) & Shawnda Cook (Executive Director of Mon County HFH). 
Judd K. Roth, Real Estate Development was hired to assist in the development of a preliminary plan and pre-development work. Consulting services included analysis of affordable housing, non-residential uses, community space development, funding opportunities in 2017 and business structures to gain advantage in applying for and winning competitive funds, identifying and applying for pre-development funding including but not limited to USDA RD and Enterprise Foundation. Areas explored included state historic designation for the school, acquisition of additional property to the rear of the site, separating the residential space from the non-residential space in a condominium fashion, approaching the local PHA for Sec 8 PBA, utilizing consortium HOME funds, utilizing State HOME and Affordable Housing Trust funds, applying for 9% LIHTC, applying for bonds and 4% LIHTC, utilizing USDA-RD 538 program, identifying funding for an arts school and other arts programs, applying to OCS for non-residential development of an arts charter or arts cultural center, and utilizing CDFI funding.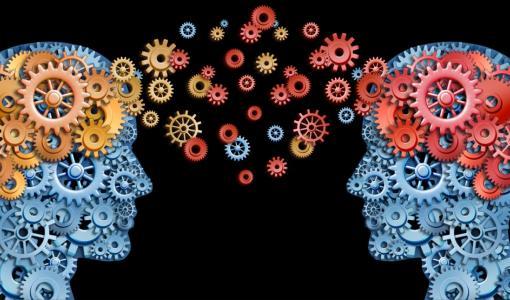 ​​PRIDE Community Services, Inc. 

PRIDE Community Services, Inc.'s goal is to provide a range of quality, safe, and affordable housing for the people of Logan County and its surrounding counties. PRIDE's strategies in accomplishing this goal is for its organization to maintain its CHDO designation, expand its already successful single family homeownership program into the rental and rehabilitation market, and to seek new funding sources to support its housing program expansion efforts. PRIDE acknowledges the need to develop different types of housing in Logan County and is seeking capacity building assistance for the development of affordable rental housing including single family, multi-family, and senior housing. 
With the assistance of NCBI, PRIDE has developed a training program for laid off coalminers to become trained in construction and contracting. In June, 2017, PRIDE was awarded a $899,791 ARC grant for the BuildJobs Initiative Project in an effort to develop a pool of construction trade professionals for the region. The BuildJobs Initiative will provide training programs with career pathways and re-employment opportunities in construction traded for displaced coal economy workers. It will also provide entrepreneurial support for participants who wish to create new business in the construction sector. Within three years of the start of the project, 84 displaced workers will be retained and find employment and 15 new businesses will be created. 

​​Woodlands Development Group

​​Southern Appalachian Labor School

With support from CommunityWorks in WV's Capacity Building Initiative, Woodlands Development Group proposes to develop a unconventional senior living model in conjunction with a local non-profit health care provider. The health care provide, Davis Health Systems, will provide direct services to tenants of the proposed housing project developed by Woodlands.
Woodlands has requested to contract services from the Healthy Homes Program, run by the Randolph County Housing Authority. The Healthy Homes Program will  provide the following services:
Conduct research on models related to the proposed project, with an emphasis on service delivery for tenants of senior housing units, hospitals engagement, and business models,
Present relevant models to the Woodlands-DHS Committee,
Participate in all relevant meetings between Woodlands and DHS,
Be the primary liaison between Woodlands-DHS Committee and outside technical assistance providers, including the Partnership for Elder Living,
Provide ongoing guidance and limited oversight of Woodlands-WVU intern engagement,
Provide assistance with applications for project financing.
Southern Appalachian Labor School requested assistance in obtaining consulting services for Tax Credits. 
SALS has entered into a contract with Restoration Studio to complete the Historic Tax Credit Preliminary Part I Application research for the Oak Hill School Rehabilitation Project. Work will include:
One site visit, meetings with historians, architects, and town officials to research and inquire on the history of the property,
Preliminary Research will include frequent correspondence and consultation to determine the eligibility of the structure for Part I designation,
Completion of a Preliminary Information Form and correspondence with the WV Division of Culture and History to determine eligibility.
Additional work will include the completion of the Historic Tax Credit Part I Application. Work will include:
Two site visits,
Documentation,
Extended research to determine eligibility and to compliment the Part 1 narrative in compliance with the National Park Service's historic guidelines for landmark eligibility. 
HomeOwnership Center, Inc.  

The HomeOwnership Center (HOC) requested assistance in the creation of a business plan, which will be used by the organization as it seeks to operationalize its strategic plan, and improve its financial sustainability by establishing more diversified funding sources. As a mortgage broker and lender, HOC offers a variety of lending products so that it can meet the needs of many different types of home buyers. Through this business planning process, HOC would assess the best mix of lending products it can offer in order to have the greatest positive impact in the community, while also taking into consideration the financial well-being of the organization. This would also be an opportunity for HOC to consider additional lending products and partnerships in which it has not yet engaged, or of which it is not yet aware, in order to fully utilize available federal, state, and local funding. At completion, a scorecard will have been developed that is comprised of meaningful financial and nonfinancial data that will be an ongoing reference to help best utilize the organizations funds to align with its mission and help achieve financial sustainability for HOC.
Religious Coalition for Community 

Religious Coalition for Community (RCCR) is part owner in a Senior Rental Low Income Housing Tax Credit (LIHTC) project and has the opportunity to purchase the project and become the full owner in 2021. In preparation for the RCCR Board to make a decision to purchase the project, an analysis of the project and its viability for the future will need to be completed by 2019 so that the Board can make an informed decision. RCCR views this project as viable and would like the assistance from an experienced consultant to advise them on how to move forward with the collection and preparation of appropriate information to present to the board over the next couple of years. RCCR needs advise from the consultant on what things they should be watching over the next couple of years and what legal support will be needed. Besides the consultant advice, RCCR also requested to have a Central Needs Assessment done of the property to identify what costs to expect when they take over ownership. This project will help RCCR build their capacity to handle two additional Senior Rental LIHTC projects that we are part owner and will roll off in 2025 and 2027.
  RCCR is currently consulting with John Linner in regards to the LIHTC project. 
Community Action of South Eastern WV, Inc.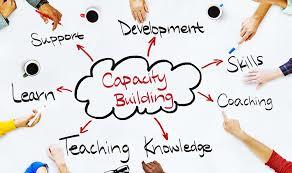 Through the Wells Fargo CUSP Program, Community Action of South Eastern WV, Inc. (CASE WV) has received donated property within the city limits of Bluefield. CASE WV would like to raze the existing structure (which is on the Historical Register) and develop 4-6 new construction low-income rental units or rental units and a single family home. CASE WV hopes to use CHDO, FHLB and CHDO proceed funds to make this project work. The obstacles with this property involve both the city zoning and the property being historically registered. CASE has asked for assistance in learning to navigate through these obstacles so that they can move forward with the development. The property is located in a nice neighborhood and would be a great place for CASE WV to create homes. 

Mountain CAP of West Virginia, Inc. 

Mountain CAP of West Virginia, Inc. asked for assistance to create and execute a plan to redevelop property at 196 Main Street, Sutton, WV. The existing buildings on site may need to be demolished. Mountain CAP would like to find a consultant that has experience with all phases of project planning and development to help guide the process. In addition to the Sutton property development, Mountain CAP would also like assistance in creating a short term strategic plan to rebuild the Housing Development Program as a viable and sustainable program.
  Mountain CAP has since started working with a consultant to rebuild the housing development program and work on their sustainability program. 
SAFE Housing and Economic Development, Inc. 
Randolph County Housing Authority 
Safe Housing and Economic Development, Inc.'s (SHED) goal is to provide affordable housing in Wyoming County. However, SHED has had difficulty in obtaining land to build a housing facility. SHED requested assistance in securing future funds for implementation of this low income housing, obtaining land for the construction, and developing a townhouse with two bedrooms, one and a half baths, and a fully equipped kitchen for residences.
Randolph County Housing Authority (RCHA) proposed an initiative that focused on RCHA's strategic planning in hopes to optimize their resources and improve their financial sustainability. RCHA is currently doing a joint strategic plan with HomeOwnership Center and Woodlands Development Group. 
Central Appalachia Empowerment Zone of West Virginia 
Central Appalachia Empowerment Zone of West Virginia requested a consultant that can assist with the replacement process for several retiring Board Members. CAEZ would like assistance with board development and training that focuses on sustainability and succession planning for current Board Members.